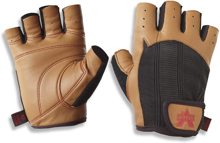 Valeo Ocelot Lifting Gloves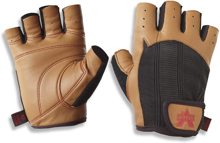 Valeo Ocelot Lifting Gloves
The Valeo Ocelot Lifting Gloves are durable, full-grain leather lifting gloves that feature slow recovery ergo-foam padding for extra grip and comfort. Also features 3/4 length fingers and nylon mesh backs with hook and loop closure tabs. Machine wash and dry. Protect your hands and enhance your workouts with Ocelot!
Valeo Ocelot Lifting Gloves Feature:
Slow recovery ERGO-FOAM padding provides a superior custom grip
ERGO-FOAM pads provide extra cushioning in fingers and palms for ultimate grip control
3/4 length fingers
Super soft, durable full-grain leather with reinforced stitching
Comfortable elastic cuffs
Nylon mesh backs with hook & loop closure tabs
Machine wash & dry
Choosing The Right Ocelot Glove Size:
To find the best fit for your hand size measure palm circumference and use the size guide below to choose the correct size.
Small - 7" to 8"
Medium - 8" to 9"
Large - 9" to 10"
XL - 10" to 11"
2XL - 11" to 12"