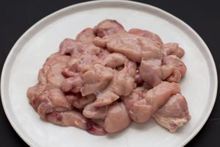 U.S. Wellness Meats Lamb Sweetbreads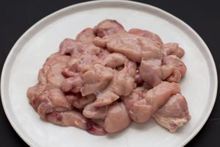 U.S. Wellness Meats Lamb Sweetbreads
US Wellness Meats' assorted Lamb Sweetbread is a rare delicacy. Sweetbread is highly sought-after by chefs, adventurous home cooks, and connoisseurs because of its mild, sweet flavor.
Lamb Sweetbread is very versatile and easy to prepare. The offal meat can be sautéed, poached, grilled, fried, braised, or roasted.
The demand for Lamb Sweetbread exceeds supply, so US Wellness Meats encourages you to order while available
Each package weighs approximately 12 ounces.
All of US Wellness Meats' lamb products are 100% grass-fed and grass-finished.