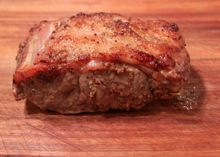 U.S. Wellness Meats Lamb Boneless Loin Roast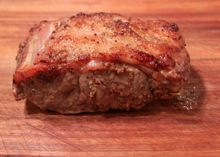 U.S. Wellness Meats Lamb Boneless Loin Roast
US Wellness BNLS netted Lamb Loin Roast is an exquisite culinary treasure.
The US Wellness fabrication crew has boned out the tenderloin, striploin, and ribeye muscles.
These premium muscles have been combined and netted into 2 pound roasts.
The tenderness and flavor are waiting your preparation and accolades from coast to coast.
Lamb BNLS Loin Roast - 2 lb. package