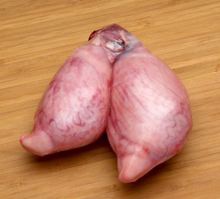 U.S. Wellness Meats Goat Oysters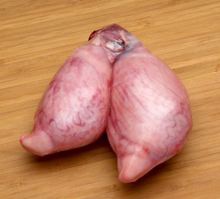 U.S. Wellness Meats Goat Oysters
You might call them oysters, fries, testes, or treats, regardless there is no denying US Wellness Meats' Goat Oysters are for adventurous chefs.
Goat Oysters have a texture similar to scallops. They are perfect fried in US Wellness Meats' Beef Tallow or Lamb Tallow, or may also be grilled.
Supplies are limited; consequently, procrastination is not recommended.
Our goats are sustainably raised just like everything in our store.
No Hormones - No Antibiotics
Pasture raised with supplemental non-gmo grain
Each pkg weighs approx 4 oz.