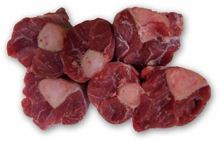 U.S. Wellness Meats Goat Osso Buco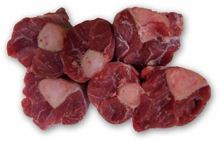 U.S. Wellness Meats Goat Osso Buco
Osso Buco is a time-honored dish dating back many centuries. The goat shank has been sliced across the bone in approximately 3/4 inch sections and is awaiting your favorite gourmet recipe.
Each vacuum package averages one pound in weight.
Supplies are limited; consequently, procrastination is not recommended.
Our goats are sustainably raised just like everything in our store.
No Hormones - No Antibiotics
Pasture raised with supplemental non-gmo grain
1 lb pkg