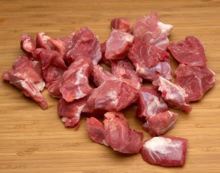 U.S. Wellness Meats Goat Kabobs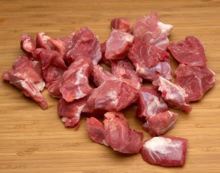 U.S. Wellness Meats Goat Kabobs
Skewer these chunks of pasture raised goat kabobs and let your grill sizzle with delight. Mix and match with your favorite veggies, beef kabobs, or bison for an amazing combination of flavors.
Our goats are sustainably raised just like everything in our store.
No Hormones - No Antibiotics
Pasture raised with supplemental non-gmo grain
Each package weighs approximately 1 lb.