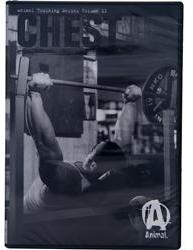 Universal Animal Training Series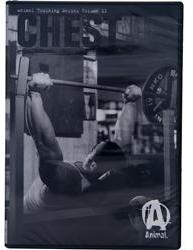 Universal Animal Training Series
Volume 5, the final installment of the current Animal Training Series of DVDs,
features Wrath blasting legs. Follow Wrath as he destroys quads, hams and calves and battles the mountains of unforgiving iron bent on his demise.
"That dreaded day has arrived yet again. Here I stand alone...
Just me against the piles and piles of unforgiving weights. These legs will let me fight back. These wheels won't let me be crushed. I will prevail."
Note: Manufacturers continually change product specifications. While we try our best to keep product descriptions up to date, they do not necessarily reflect the latest information available from the manufacturer. We are not responsible for incorrect or outdated product descriptions and/or images.

These statements have not been evaluated by the Food and Drug Administration. This product is not intended to diagnose, treat, cure, or prevent any disease.