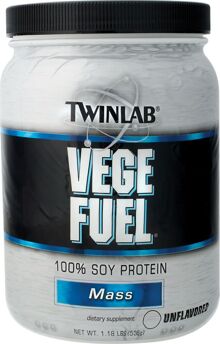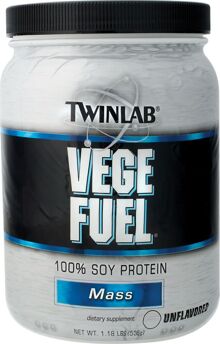 High Quality & Complete Protein Source
All Vegetable
Lactose Free and Approved For People on Milk-Free Diets (Lactose Intolerant)
Sugar Free and Contains No Artificial Sweetners
Unflavored
100% Pure
Vege Fuel
is more than just an ingredient for a high protein shake; it can be used in cooking, much like flour, producing high protein foods that are extremely low in fat.
A bodybuilder's dream come true!
Vege Fuel can be used as a meat substitute. Or picture something like this: your basic blueberry muffin, containing about 260 calories, 40 grams of carbohydrates, less than 1 gram of fat and 35 grams of high-qualigy complete protein.