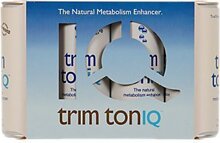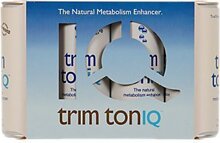 Trim Toniq - The Natural Appetite Management Supplement Description from TRUETONIQS
Re-think the diet drink

In the past, people thought that drinking beverages with fake sweeteners with such names as Aspartame, Splenda, NutraSweet, and Equal was not only a good idea, but a good way to manage their weight. So far, it's safe to assume that as a cultural experiment - and for fascinating biological, metabolism and chemical reasons - this "diet drink" approach hasn't been working.

Trim Toniq takes a different tack to this. It recognizes that one of the most overlooked aspects of weight management is volume control - simply, how much we end up eating and overeating at most meals and snacks throughout each day.

If you love food, then you're in the good company of tens of millions of others who find that most meals are eaten to excess; meaning that instead of stopping at the amount that the body will actually need for that day, the tendency is to continue eating past the point of need, and well into the area of surplus.

It doesn't take a lot to realize that this surplus adds up. If you totalled all of the meals you have eaten in the past month, and then added in the snacks, the desserts, and the beverages, it's probably more than your body actually used. Thus: excess weight.

Trim Toniq utilizes some of the world's best herbs and natural compounds that have potential for curbing appetite. Some, like InnoSlim and AimSlim, are proprietary blends whose clinical studies show a propensity to reduce caloric absorption in the intestines. The CLA (conjugated linoleic acid) we use, called Tonalin, have FDA-approved claims, including: 1. helps decrease body fat, 2. increases the rate of fat burning, 3. helps increase lean body mass.

Other Trim Toniq ingredients, like coca leaf extract, have a long history with traditional people for working to lower the desire to overeat.

Try a Trim Toniq program for one month. Drink 1-3 cans each day. Let us know your results.
Supplement Facts
Serving Size: 8.4 fl.oz.
Servings per Container: 24
Ingredient
Amount
% Daily Value**
Calories
25
Total Fat
1g
2
Total Carbohydrate
4g
1
Sugars
2g
Potassium
25mg
1
Trim Toniq Proprietary Blend
3450mg
-conjugated linoleic acid (CLA)
-inositol
-AimSlim prickly chaff flower (seed)
-L-carnitine
-tribulus terrestris (puncture vine) (leaf)
-irvingia gabonensis (African mango) (seed)
-InnoSlim proprietary blend
--ginsenosides (tienchi ginseng) (root)
--astragalus (root)
-erthroxylon coca extract (leaf)
-citrus aurantium (bitter orange) (peel)
** Percent Daily Value is based on a 2000 calorie diet. Your daily values may be higher or lower depending on your calorie needs.
† Daily Value not established.

Ingredients:
Other ingredients: Carbonated water, cranberry and chokeberry juice concentrate, natural citrus extracts, stevia extract, monk fruit, citric acid.

No caffeine, no hoodia, and no artificial anythings (including sweeteners).
Manufacturer's Directions
1 to 2 cans per day, best when you feel hungry, or before a meal or snack. Please use along with a sensible diet and exercise program. 5 grams carbohydrate per serving. Naturally gluten-free. Vegan.