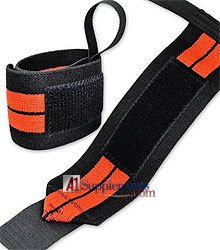 Titan Max RPM Wrist Wraps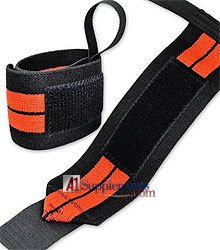 Titan Max RPM Wrist Wraps
It's All About The RPM (Revolutions Per Meter)
Maximum Revolutions
Maximum Contact
Maximum Power
How do you generate more power without sacrificing cool?
It's simple.
Combine cutting edge woven elastic fabric technologies with classic muscle car styling. By infusing the stripes into a completely smooth and uniform surface area, we've eliminated distortion caused by folding, collapsing and pinching. The result is greater elasticity, a truer fit and more stored energy.
All lengths feature
2 inch wide military grade Aplix hook & loop that is 30% stronger than Velcro! Plus heavy duty 3/4 inch elastic thumb loops.
IPF Approved.
Note: Manufacturers continually change product specifications. While we try our best to keep product descriptions up to date, they do not necessarily reflect the latest information available from the manufacturer. We are not responsible for incorrect or outdated product descriptions and/or images.
These statements have not been evaluated by the Food and Drug Administration. This product is not intended to diagnose, treat, cure, or prevent any disease.