Quick Links to Best Prices Price History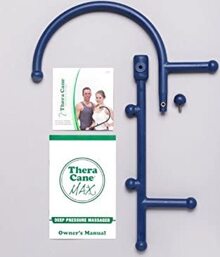 30th Anniversay Blowout Overstock Sale!

Empowers the user to achieve effective pain management independently.

Thera Cane MAX makes traveling even easier! Includes Interactive DVD

Eliminate painful knots in your muscles on your own. Measures 24 x 15 x 1 inches (W x H x D), the same as a regular Thera Cane and 8 X 15 X 1 disassembled. Color: Orange

Soothing, penetrating massage helps muscles recover faster from overexertion.
More