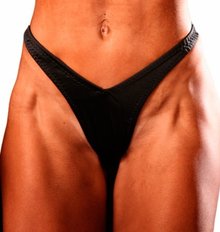 Suits by Amy Women's V Bottom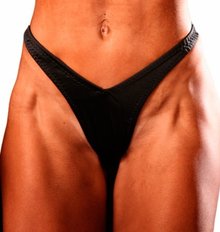 Suits by Amy Women's V Bottom
Choose These Stunning Bottoms To Bring Out The Best In Your Physique!
Important Shipping Information
Delivery in the Continental U.S. only. Suits by Amy will be shipped separately from the supplier and may take up to 5 business days for delivery. Trust us - it's worth the wait!
Additional Images:
Click to Enlarge
Choose these stunning bottoms to bring out the best in your physique! Sharp V shape front and back accents your V taper. Fully lined for comfort and stability. V back gives 50% coverage. Loops on back for tieing in the top straps (top sold separately). This bottom cut is great for bodybuilders and figure competitors. Bottoms are made of nylon lycra. Machine wash gentle cycle. Hang to dry.
The V Bottom works perfectly with the Triangle Top! Check it out!
Click Here For Size Chart