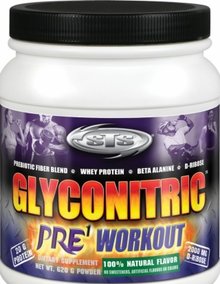 STS GlycoNitric Pre-Workout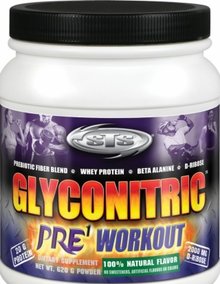 STS GlycoNitric Pre-Workout
When you are preparing to work out or exert physical activity, you want your body to be at its highest physical level of performance. The GlycoNitric™ PRE-Workout has a blend of Whey Protein, D-Ribose, and Beta Alanine to help you break through that wall of fatigue!* Three of the best times to use whey protein are: as soon you wake up, prior to working out, and immediately following physical activity.
Whey protein contains high levels of branched amino acids which help preserve muscle stores of glycogen (a form of energy for your body.)*
D-Ribose may help restore and maintain your depleted energy reserves and as a result, may help provide support against fatigue.*
Beta Alanine is a non-essential amino acid which is intended to provide nutritive support for endurance performance and the body's carnosine levels that which may help delay muscular fatigue and lactic acid build-up.*
As you can see, these 3 key ingredients are a perfect choice when preparing your body for a physical workout. The GlycoNitric™ PRE-Workout also contains our prebiotic fiber blend to help support probiotic bacteria in the digestive tract which may help increase the absorption of nutrients.*
The GlycoNitric™ Sport Series properly prepares you at the beginning (PRE), supports you during (IN), and refuels you after (POST) each workout or physical activity.* It's as easy as 1-2-3 or Pre-In-Post!