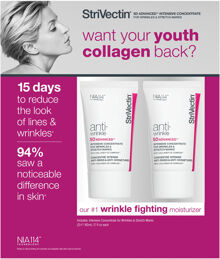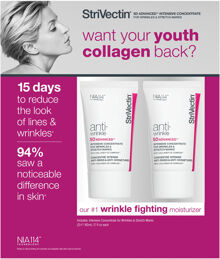 Intensive Concentrate for Stretch Marks & Wrinkles

WEEK 2
Natural collagen resurging; textureand resilience improving.
WEEK 4
Natural cell turnover intensifying; visibly fading discolorations.
WEEK 8
Elasticity reinforcing; wrinkles and stretch marks visibly diminishing.
The Future of Anti-Aging. We started with a goal. Create the most effective age-fighting product ever. So we powered up the original StriVectin with even more potent collagen boosting peptides and re-engineered the formula with NIA-114 technology.