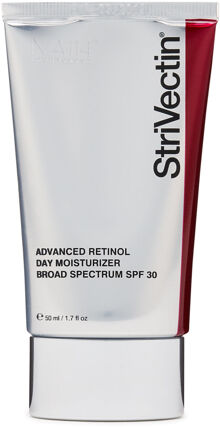 StriVectin AR (NIA-114 + Retinol)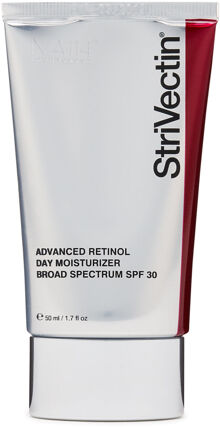 StriVectin AR (NIA-114 + Retinol)
The StriVectin Story
The original stretch mark cream turned anti-wrinkle phenomenon has evolved into a full range of anti-aging products now formulated with breakthrough, proprietary NIA-114 technology. Invented by skin scientests during 35 years of research, NIA-114 is rigorously tested under strict protocols and scientifically proven to:
Energize cells to maximize skin health
Strengthen and rebuild the skin barrier
inhibit the impact of environmental aggressors
Multiply the efficacy of active ingredients
Strivectin. Potent, patented and proven to transform your skin.
NIA-114 + Retinol = Faster, smarter anti-aging
Our most potent level of Retinol in a silky serum delivers two powerful anti-aging actives in one powerhouse treatment. For Retinol to achieve its age-fighting efficacy, it needs to convert to its active form. The proprietary NIA-114 molecule activates Retinol and strengthens the skin barrier, reducing the sensitivity common to Retinol.
The pair forms a dynamic duo to work harder, faster, and more efficiently to deliver superior age-fighting benefits that address all signs of aging, reduce deep-set wrinkles and even out skin tone.
Multitasking Serum Fights the Major Signs of Aging:
Minimized the appearance of deep-set wrinkles and fine lines
Evens out skin tone for a more radiant complexion
Diminishes the appearance of pores and imprefections
Helps firm and smooth skin
The unsurpassed performance of Retinol without the irritation.
Paraben-Free, Non-Comedogenic