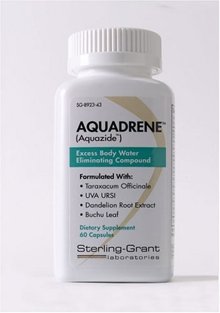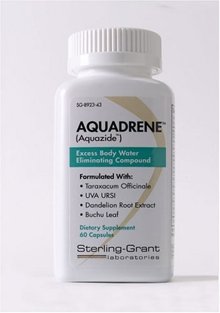 Aquadrene delivers prescription water reduction potency while sparing critical electrolytes!

Aquadrene is designed for individuals who have a problem with excess water retention and "puffiness".

Aquadrene is a perfect solution for anyone looking to lose those last few uncomfortable, water bloating pounds

Reduce water retention quickly using a potent, synergistic, all natural diuretic

Aquadrene is 100% Safe, Natural and Effective!
More