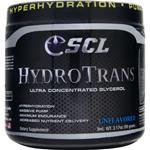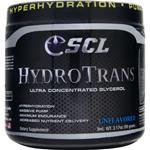 Hydrotrans is a unique one of a kind hyper hydration nutrient partitioning matrix. In fact, it's so unique and superior to any other pump product on the market by itself; that it is being called the most incredible breakthrough in nutrient biochemistry this decade. The ingredient in HydroTrans actually force more water into your muscles allowing them to expand further than before.
In turn, this expansion allows the muscle building nutrients circulating in your blood stream to flood muscle cells with greater amounts of Nutrients than ever before possible. What this means to you is that you have more fuel and substrates to increase muscle size and strength than you've ever known.
By itself, HydroTrans will give you a better PUMP AND ENDURANCE than nearly all of the NO products on the market, but when combined the nitric oxide enhancing nutrients in Momentum you get the most powerful and most effective NO booster / PUMP catalyst on the planet!
Hyper hydration
Massive Pump
Maximum Endurance
Increased Nutrient Delivery
Supplement Facts:

Serving Size: 1 Scoop
Servings Per Container: 29

Amount Per Serving
Calories 9
Total Carbohydrate 2.3g 1%
Sugar Alcohol 2.3g
Glycerol 2200mg

Ingredients: Silicon dioxide.

Directions: Take 1 scoop of HydroTrans for enhanced athletic performance and hydration. Take 2 scoops for maximum Pump, Endurance, and Hyperhydration. HydroTrans can be mixed with Momentum or your favorite Pre Workout. It can also be utilized with Evolution X7 or your favorite intra workout or endurance sports drink for added Pump, Endurance, and Hydration.

Warnings: Consult with your physician before using this product. Consult your healthcare professional before using this product if you are taking any prescription or over the counter drugs or other dietary supplements. Not intended for use by persons under the age of 18 or women who are pregnant or nursing. Do not use this product if you have, are at risk of having or have a family history of heart, kidney, thyroid or psychiatric disease, high blood pressure or stroke, depression, anxiety or seizure disorders. Allergen Warning: Manufactured in a facility which processes products containing milk, egg, soybeans, wheat, shellfish, fish oil, tree nuts and peanut flavor.
Note: Manufacturers continually change product specifications. While we try our best to keep product descriptions up to date, they do not necessarily reflect the latest information available from the manufacturer. We are not responsible for incorrect or outdated product descriptions and/or images.

These statements have not been evaluated by the Food and Drug Administration. This product is not intended to diagnose, treat, cure, or prevent any disease.