Warning: This product is not currently available at any store.
Click the button above and PricePlow will email you when the first store has it in stock!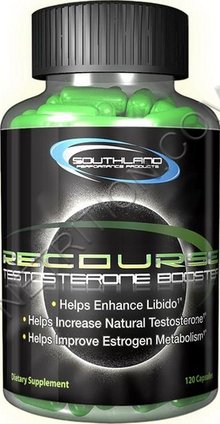 Southland Performance Recourse
Recourse (noun): The act or an instance of turning or applying to a person or thing for aid or security.
By its very definition, RECOURSE is what a testosterone booster should be. When Southland Performance Products decided to release this natural testosterone boosting formula, we wanted it to be something that users could turn to for aid. Whether it be as part of a PCT regiment to regain natural test levels in your body, as a libido enhancer for those looking for a legendary sex drive or as your secret weapon for packing on some natural muscle mass, RECOURSE stays true to its definition.
The ingredients in RECOURSE offer its user the benefit of elevating testosterone levels while prohibiting an unwanted rise in estrogen levels. Balancing the hormonal system properly and optimizing your body's blood flow and circulation can cause many of RECOURSE's desired effects:
Increases natural testosterone and improves estrogen metabolism for optimal hormonal balance
Overall improved sexual performance
Lean muscle gains, improved strength and recovery
Improved flow of blood and oxygen into the muscle tissue