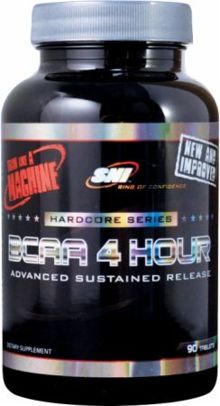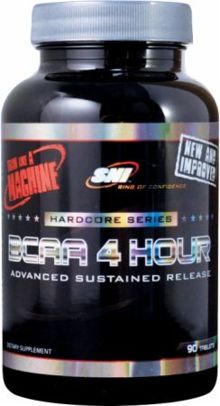 What are BCAAs?
Leucine, Isoleucine and Valine are referred to as Branch Chain Amino Acids (BCAA) and are a part of the Essential Amino Acid family. BCAA's are important for muscle recuperation, muscle energy and muscle growth.*
How does BCAA 4 Hour work?
BCAA's cannot be produced by the body and must be supplied through your diet. BCAAs enter your bloodstream and attach directly to muscle where they support the recovery of broken down muscle tissue following exercise.*
What else does BCAA 4 Hour contain?
BCAA 4 Hour also contains Vitamin C, Vitamin B6 and Bioperine. This combination of vitamins aid in bioavailablity, while Bioprene ensures optimal absorption of the primary BCAA ingredients.*
How long does BCAA 4 Hour last?
BCAA tablets contain an ingredient called Enteric. During the manufacturing process, BCAA Relief undergoes a special process to Enteric Coat each tablet.
Enteric Coating prevents stomach acid from dissolving the BCAA tablet. Therefore the BCAA tablet is passed into the small intestine where it does not have to compete with other nutrients and is better absorbed into your blood stream. The digestion in the small intestines will take up to 4 hours, therefore allowing your muscles to benefit from the nutrients during the entire digestion period.*