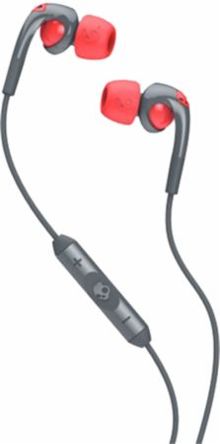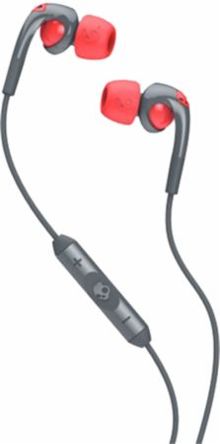 Description:
The problem is, ear buds fall out. Here at Skullcandy, we have simply fixed that problem. Drawing inspiration from the shape of the ear canal, the Fix has been industrially designed to stay put. Give them a run (literally) and you'll find that this in-ear bud doesn't budge. Instead, its busy delivering our Attacking Bass, Natural Vocals, and Precision Highs – a pure audio experience for every genre. Use our in-line Mic3 to check with Siri on your pace, or click to change the tune. The Fix promises two things: secure fit and Supreme Sound.
Features and Highlights:
Supreme Sound delivers Attacking Bass, Natural Vocals and Precision Highs. Mic3 delivers complete control of any IOS device. Mic3 enable you to take/make calls, control volume, pause/play, and control tracks. FIX Technology means ear buds won't fall out. Ergonomic Design for the ultimate fit.
Tech Specs:
Impedance - 24 ohms
THD - Less than 0.1% (1mW/500Hz)
Cable Type - TPE
Lifetime Warranty
Additional Images:
Click to Enlarge