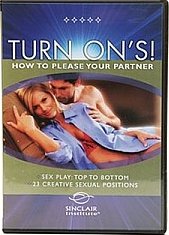 Sinclair Intimacy Institute Turn-Ons! How to Please Your Partner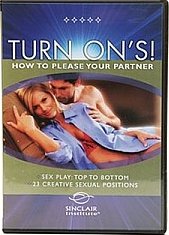 Sinclair Intimacy Institute Turn-Ons! How to Please Your Partner


Must be 18 years of age or older to purchase.

Men and Women can be very different when it comes to sexual turn-ons.  One thing is for sure -talking about sex not only dissolves fears and inhibitions, enhances intimacy, and fuels desire, but can also be a huge turn-on!

Taste, touch, sound, and smell -plus a little creativity- is all it takes to uncover your hidden erotic resources, and heighten your sexual appetite.

Watch and Learn.

Sex Play:  Top to Bottom -explore a variety of different pleasurable techniques designed to deepen your level of intimacy.  A sure turn-on for both partners from head to toe! Approx. 38min.

23 Creative Sexual Positions -make your intimate encounters even more intoxicating.  Expand your sexual vocabulary and repertoire, and try a few new moves.  Turn on the creativity! Approx. 32min.

"Sinclair instructional films help facilitate conversations and spark new ideas you and your partner can explore.  Since 1991 Sinclair has provided millions of viewers with an opportunity to better their sex life.  Sinclair award winning programs are utilized by sex educators and therapists around the world."    -Eli Coleman, Ph.D. Advisory Council Chair, Sinclair Institute, Program in Human Sexuality, Univ. of Minnesota

Lori Buckley, Psy. D. Clinical Psychologist Sex Therapist, AASECT Certified Pasadena, CA

Approx. 70 minutes

Sinclair Institute™; Better Relationships, Better Sex©
Not Rated, Includes sexually explicit educational material. 
We cannot accept returns due to the nature of the product.
* These statements have not been evaluated by the Food and Drug Administration. This product is not intended to diagnose, treat, cure, or prevent any disease.