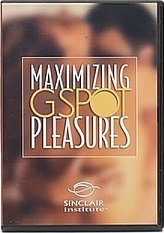 Sinclair Intimacy Institute Maximizing G Spot Pleasures DVD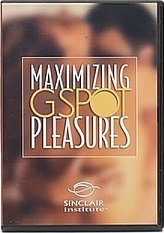 Sinclair Intimacy Institute Maximizing G Spot Pleasures DVD
Must be 18 years of age or older to purchase.Expand Your Sexual Potential Through G Spot Pleasures!
Approx. 45 minutes total run time
Not Rated
Includes sexually explicit educational material
Produced and directed by Mark Schoen, Ph.D.
Hosted by Lori Buckley, Psy.D. Clinical Psychologist, Sex Therapist - AASECT Certified, Pasadena, CA
* These statements have not been evaluated by the Food and Drug Administration. This product is not intended to diagnose, treat, cure, or prevent any disease.