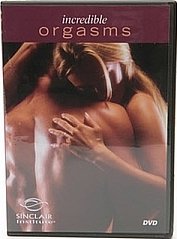 Sinclair Intimacy Institute Incredible Orgasms, DVD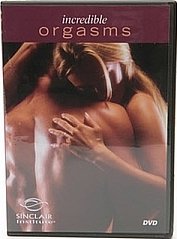 Sinclair Intimacy Institute Incredible Orgasms, DVD
Must be 18 or older to buy.Incredible Orgasms
explores one of the hottest topics on everyone's mind!  America's leading sex experts reveal the TOP 10 methods for achieving more pleasurable orgasms.
Watch and Learn.Incredible Orgasms
 will tantalize with new ideas and open doors to areas you may or may not have discovered.  Share with your partner and strengthen the intimacy in your life!
Special Features:
Chapter selection
Sexual health information
Bonus short films
Hyperlink to BetterSex.com™
* These statements have not been evaluated by the Food and Drug Administration. This product is not intended to diagnose, treat, cure, or prevent any disease.