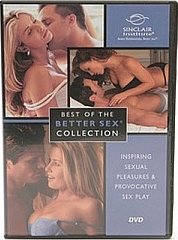 Sinclair Intimacy Institute Best of the Better Sex Collection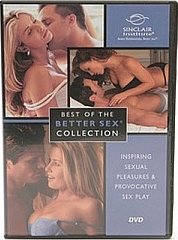 Sinclair Intimacy Institute Best of the Better Sex Collection
Discover how to use sensual toys, role play and erotic Kama Sutra secrets to keep your sex life fresh and fun. Learn how oral pleasures and G spot stimulation can add exciting variety for you and your partner- Start your journey to a great sex life today!

"Sinclair instructional films help facilitate conversations and spark new ideas you and your partner can explore. Since 1991 Sinclair has provided millions of viewers with an opportunity to better their sex life. Sinclair award winning programs are utilized by sex educators and therapists around the world."

-Eli Coleman, Ph.D.
Advisory Council Chair, Sinclair Institute
Program in Human Sexuality, Professor & Director, University of Minnesota.

Approx. 82 minutes total run time. Not Rated. Includes sexually explicit educational material.

We cannot accept returns due to the nature of the product.
* These statements have not been evaluated by the Food and Drug Administration. This product is not intended to diagnose, treat, cure, or prevent any disease.