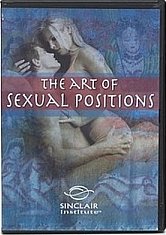 Sinclair Intimacy Institute Art of Sexual Positions DVD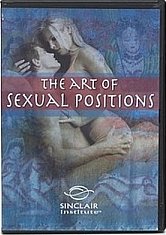 Sinclair Intimacy Institute Art of Sexual Positions DVD
Must be 18 years of age or older to purchase.Making love is an art.  And like any artistic endeavor, the better the technique, the better the end result.
From the sensual teachings of the Kama Sutra to the carnal wisdom of The Tao, we remain entranced by the visual beauty and idea of two lovers entwined in erotic sexual positions.
Eleven real couples guide you through a palette of lovemaking positions and skills guaranteed to spark you imagination, and inspire your sexual creativity.
Explore the limitless variations to enhance intimacy, provide optimum G-spot and clitoral stimulation, increase mutual pleasure, achieve deeper penetration and masterfully take you lover's breath away.  There are no limits to your sexual creativity and artistry.
Respected clinical psychologist and educator, Dr. Lori Buckley, provides expert advice to help you add excitement, awaken passion, and connect with your lover.


"An individual's sexuality is much like a fingerprint: everyone's is different.  We are proud to offer our audience the opportunity to explore a wide range of sexual practices.  Varying existing sexual patterns is your assurance of a more exciting, sexually healthy relationship."



Mark Schoen, Ph.D.
Director of Sex Education, Sinclair Institute
Not Rated
Includes sexually explicit educational material
Approx. 45 minutes total run time
NTSC 16:9 widescreen
Produced & directed by Mark Schoen, Ph.D.
Hosted by Lori Buckley, Psy.D. Clinical Psychologist, Sex Therapist - AASECT Certified, Pasadena, CA
* These statements have not been evaluated by the Food and Drug Administration. This product is not intended to diagnose, treat, cure, or prevent any disease.