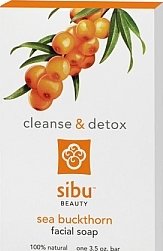 Sibu Beauty Sea Buckthorn Facial Soap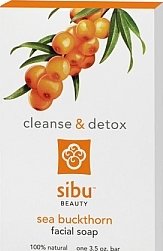 Sibu Beauty Sea Buckthorn Facial Soap
THE SEA BUCKTHORNBEAUTY SECRET
What you might not know about this small, exotic berry can make a big difference in the appearance of your skin. Those sunny days at the beach, pollution, stress and even your diet can all have a cumulative effecton your skin's appearance. But it's never too late to undo the damage. Use Cleanse & Detox to help purify and recover.
For the optimal beauty regimen, try our other Sibu Beauty products:
Repair & Protect facial cream.
Cellular Support dietary supplement.
Revitalize & Renew liquid supplement.
Our sea buckthorn is sourced through fair trade agreements with local harvestersin Tibet.
Paraben-FREE andCruelty-FREE.