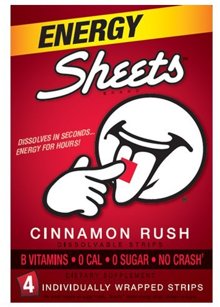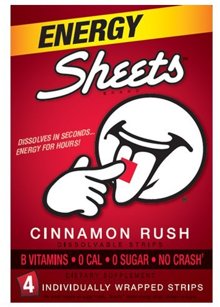 Sheets are the NEW way to do energy. Fast, pocketable and powerful, Sheets have NO sugar, NO calories, loads of B Vitamins and a refreshing kick! Why drink your energy? Take a Sheets!

Sheets help restore mental alertness or wakefulness when experiencing fatigue or drowsiness.*
* These statements have not been evaluated by the Food and Drug Administration. This product is not intended to diagnose, treat, cure, or prevent any disease.