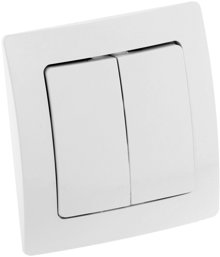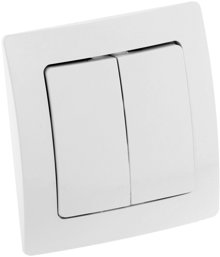 reinventing

complete
The careful combination of several key ingredients, in clinically-backed doses, with suggested lean tissue protecting, fat-mobilizing and fatigue-fighting properties.*
Advanced Complete &
Body Sculpting
Sexy-Strong FUELis the careful combination of several key ingredients, in clinically-backed doses, with suggested lean tissue protecting, fat-mobilizing and fatigue-fighting properties.*

Sexy-Strong FUEL was designed to meet the unique needs of the hard-training female athlete and physically active woman; formulated especially for female athletes participating in moderate- to high-intensity physical exercise, as well as competitive Figure, Fitness and Bikini or crossfit-style training.
Uniquely Designed
USP-grade, Ultra-Soluble BCAA's in powerful 8:1:1 Fit & Lean* ratio
7.3grams BCAAs /svg
1.6grams CarnoSyn Beta Alanine
1,000mg L-Carnitine L-Tartrate
3grams Glutamine & Glutamine AKG / serving
Electrolyte Super-hydrating Complex*
Immune-Boosting Anti-Oxidant & Recovery Matrix*
Sexy-Strong FUEL, when used in combination with a sound exercise and nutritional plan, will help you achieve and a leaner, tighter look, for the competition stage, or the beach or poolside.* Sexy-Strong FUEL enhances athletic performance, boosts strength and endurance, for better results and more productive workouts.*
Build Lean &
Shapely Muscle
Fitter & Leaner
Although muscle may be a four-letter word to some folks in the mainstream world today, to us hard-working, fitness-minded ladies, a fit, lean, shapely body is beautiful! Sexy-Strong Fuel is loaded with more BCAA's per serving than any other product! BCAA's have been suggested to protect lean tissue, help support the repair and rebuilding of muscle, and also help oxidize fatty acids and burn fat, for a leaner, tighter YOU!*

**Sexy-Strong uses only the highest-quality USP-grade ultra-soluble BCAA's for enhanced mixability, improved absorption and accelerated nutrient transport.
Accelerate
Fat Loss
Tighten & Tone
It's not easy to lose that last, stubborn bit of body fat, especially in those hard-to-target "problem areas". Sexy-Strong athletes and active women know that it's not enough to simply burn calories, you've got to dig deep into those stubborn fat stores, and burn that body fat to fuel all that exercise, or your efforts can be counter-productive! Sexy-Strong FUEL was designed to do exactly that.

Sexy-Strong FUEL will help your body Use Fat First, while preserving and protecting lean tissue...This benefit is two-fold:

Sexy-Strong FUEL helps to mobilize fat to be used for high-power energy, fueling increased activity while targeting hard-to-reach fat stores!*

Sexy-Strong FUEL supports increased energy and endurance along with decreased fatigue (especially during those long cardio sessions, or while sticking to your low-carb diet plan!)
Icrease
Endurance
Reduce Fatigue
We all know that the stress of a contest prep or effective fat loss program with all the cardio and weight-training, reduced calories, and lower carbs can all add up to heightened fatigue. Sexy-Strong FUEL contains specific natural ingredients that have been clinically suggested to support energy reproduction and reduce physical fatigue, without stimulants.*

Sexy-Strong FUEL is also delicious! And it's got zero calories, zero carbs, zero sugars and it's stimulant-free, making it perfect for any low-carb, no-carb, or pre-contest program!

For your own version of Perfection USE Sexy-Strong FUEL!