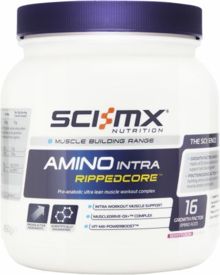 SCI-MX Nutrition Amino Intra Rippedcore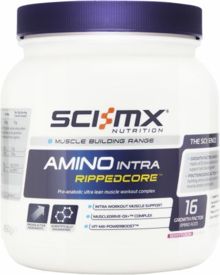 SCI-MX Nutrition Amino Intra Rippedcore
Intra workout amino acid drink mix with added B vitamins.
Intra workout amino support
Muscledrive-DX+ complex
Vit-MX-Powerboost
16 AMINO ACIDS: A precise matrix of amino acids and protein to support lean muscle growth1. Amino acids are the buiding blocks of protein.
INTRA WORKOUT SUPPORT: Replenishes amino acid levels in the muscle whilst you workout.
HORMONE REGULATION: 143% RI vitamin B6 contributes to the regulation of hormonal activity.
ANTI WORKOUT FATIGUE: Vit-MX-Powerboost with vitamin B6 and B12 which contributes to a reduction in fatigue.
1Protein contributes to the growth and maintenance of muscle mass.