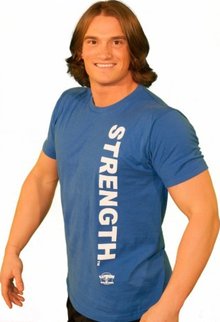 SamsonWear Strength Crew T-Shirt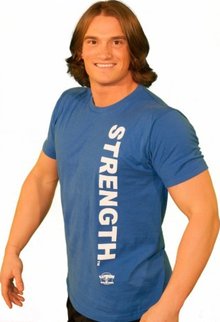 SamsonWear Strength Crew T-Shirt
Energize yourself with these inspirational words for the gym and for life. The Men's Strength Crew-Tee is made from 100% premium ringspun cotton with a great fit, making it perfect for any activity.
Additional Images:
Click to Enlarge
View Size Chart
SamsonWear Inspirational Apparel is the clothing of choice for Encouragement, Inspiration and Hope. After being one of the featured and most responded to transformation stories on , Rocky (owner and spokesperson) formed SamsonWear.
Our thoughts become words and words create reality. SamsonWear believes your reality should be filled with powerful messages positively impacting your life and the lives of others around you. Rocky's message for you should always be: NEVER GIVE UP!