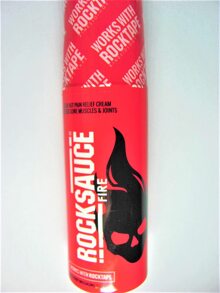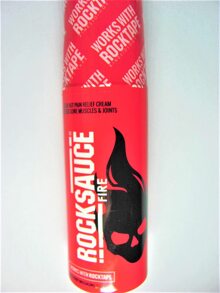 Stronger vs. Competition - RockSauce Chill includes 6% Menthol, the active ingredient that provides pain relief. The most popular cooling roll-on only includes 4% - a difference of over 30%. Trust us, it's a difference your muscles & joints will feel

Love the feeling of ice on an injury? Get the same strong chill from RockSauce Chill! Strong Chill Sensations Soothe Sore Muscles & Body Aches - Apply for pain relieving effects on various sports injuries or on joints, sprains, strains & bruises.

Natural Ingredients to Soothe Swelling & Keep Skin Irritation-Free - Combined with Arnica, Green Tea and Aloe, RockSauce Chill soothes more than your brain. RockSauce is NSAID Free. Sulfate Free. Paraben Free.

Feel it Working Instantly & Lasts For Hours - Menthol for Pain: The menthol in RockSauce Chill, called an analgesic, creates a powerful cooling sensation that stops pain fast

Easy Roll-On Works on Various Body Parts: Upper & Lower Back, Knees, Hip, Shoulders, Neck, Ankles, Abdominal, Legs, Glutes, Quads, Hamstrings, Wrists, & more. RockSauce is Dye Free, won't stain clothes.
More