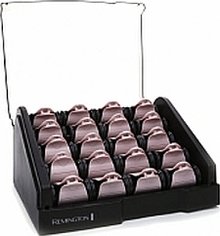 Remington T Studio Pearl Ceramic Ultimate 20 Heated Clip Hair Setter Model H-9000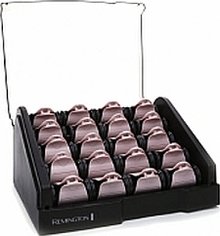 Remington T Studio Pearl Ceramic Ultimate 20 Heated Clip Hair Setter Model H-9000
Style Professional
World's best heated clip setter
Ceramic with real pearl!
sets curls in 5 minutes
20 velvety rollers in 2 sizes - 8 medium 1" rollers, 12 large 1 1/4" rollers
hinged heated clips
90 second fast heat up power indicator LED light
dual heating technology
pearl ceramic ionic conditioning
luxurious finish
professional results
advanced performance
Designed in the U.S.
Manufactured to Remington's specifications in the PRC.
* These statements have not been evaluated by the Food and Drug Administration. This product is not intended to diagnose, treat, cure, or prevent any disease.