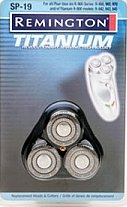 Remington SP-19 Cutters & Heads R-843, R-845, R-950, R-960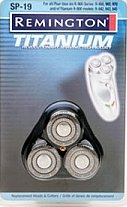 Remington SP-19 Cutters & Heads R-843, R-845, R-950, R-960


SP-19 replacement heads and cutters fir Remington Brand Dry Models R-950, R-960, R-970, R-842, R-843, and R-845 Rotary Microflex Titanium shavers.

Made in China

Do not push on the heads while replacing to avoid damaging them.
* These statements have not been evaluated by the Food and Drug Administration. This product is not intended to diagnose, treat, cure, or prevent any disease.