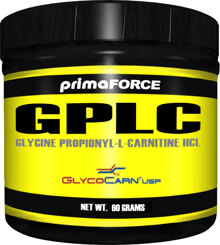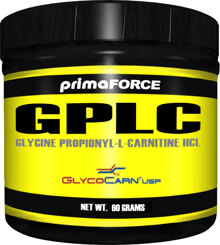 GlycoCarn, a registered trademark of Sigma-tau Health Science, Inc., is the only scientifically validated and United States and worldwide Patent-protected (#6703042 and #EP1202956, respectively) source of the orally active Nitric Oxide (NO) stimulating dipeptide. Glycine Propionyl L-Carnitine Hydrochloride (GPLC); a propionyl ester of the positively charges, nitrogen-containing ion, l-carnitine, molecularly bonded to the ambivalent amino acid, glycine.
Increased Nitric Oxide (NO)
Accelerates Recovery
Enhances Performance*
CANADA CUSTOMER NOTICE: Supplements containing L-carnitine can NOT be shipped to Canada due to Canadian laws. Customers in other countries need to check with their local laws.