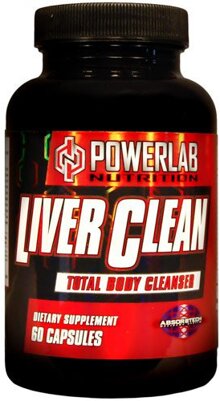 Powerlab Nutrition Liver-Clean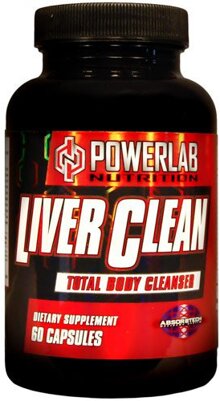 Powerlab Nutrition Liver-Clean
LIVER-CLEAN is a complete liver protection, detoxification and regeneration formula. LIVER-CLEAN utilizes the best techniques for detoxification and regeneration by combining Chinese and European medicine with precise doses of amino acids and other cleansing herbs and antioxidant nutrients. LIVER-CLEAN is highly recommended while taking any anabolic prohormone or anabolic precursor to counteract the additional stress put on your liver. LIVER-CLEAN not only assists with daily liver support but is also highly recommended for long-term health.

Supplement Facts:

Serving Size: 2 Capsules
Servings Per Container: 30

Amount Per Serving:
Selenium (As Selenium Amino Acid Chelate) 100mcg
N-Acetyl L-Cysteine 500mg
Guggul Herb Extract (Standardized To Contain 10% Guggulsterones)(Commiphora Mukul) 500mg
Phosphatidyl Choline 20% 400mg
Milk Thistle Seed Extract (Standardized To Contain 80% Silymarin)(Silybum Marianum) 300mg
Artichoke Leaf (Cynara Scolymus) 200mg
Alpha Lipoic Acid (As Thioctic Acid) 200mg
Dandelion Root (Taraxacum Officinales) 200mg
Burdock Root (Arctium Lappa) 150mg
Hydrangea Root (Hydrangea Arborescens) 100mg
Tumeric Root Extract (Standardized To Contain 95% Curcuminoids)(Curcuma Longa) 100mg
L-Methionine 100mg
Lipase-8 50mg
Amylase-1000 50mg
Turkey Tail Mushroom (Trametes Versicolor) 25mg
Shitake Mushroom 4:1 Extract (Lentinula Edodes) 25mg
Reishi Mushroom 4:1 Extract (Ganoderma Lucidum) 25mg
Yarrow Flower (Achilea Millefolium) 20mg

ABSORBTECH Delivery System 10mg
Bioperiene
Vanadyl Sulfate

Suggested Use:
As an adult dietary supplement, take 2 capsules once daily with 8 oz of water.

Note: Manufacturers continually change product specifications. While we try our best to keep product descriptions up to date, they do not necessarily reflect the latest information available from the manufacturer. We are not responsible for incorrect or outdated product descriptions and/or images.

These statements have not been evaluated by the Food and Drug Administration. This product is not intended to diagnose, treat, cure, or prevent any disease.