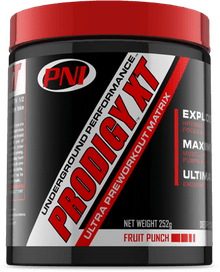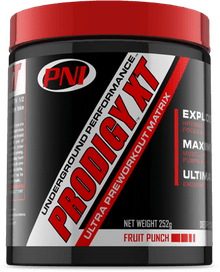 Prodigy XT is the sequel to the award-winning Prodigy pre workout supplement from PNI. It has a new look and feel, and backs it up with a performance boost to boot.
The newest addition is AMP Citrate, which is a mild stimulant that will give you incredible focus, endurance, and clean energy.
If you liked the original Prodigy, you're going to love Prodigy XT.