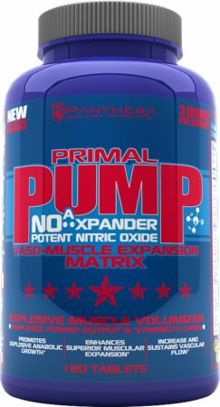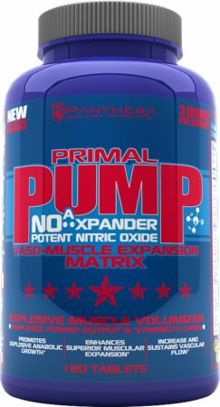 Train and supplement smart - panthera smart
CITRULLINE MALATE
L-TAURINE
L-TYROSINE
DI CALCIUM PHOSPHATE
METHOCEL
Vaso-Muscle Expansion Matrix
Primal Pump will improve strength, endurance and speed with our advanced and premier NOA Matrix. The powerful Primal Pump NOA-Xpander formula will bring you new lean muscle gains, huge muscle fiber volumizing, and zero disappointment. Increases to Pro-level vascularity and muscle hardness. This is a competition ready formula. Primal Pump will also amplify your muscle cells through its superior Vaso-Muscle Expansion Matrix for the longest lasting skin bursting pump.
Muscle Volume. New Anabolic Blood rush
Primal Pump will increases your muscle cell nutrient delivery faster than any other nitric oxide product, this is the next level of true pro-level muscle expansion.
Promotes Explosive Anabolic Growth
Enhances Superior Muscular Expansion
Increase & Sustain Vaso Flow
Primal Pump will also decrease any muscle fatigue. You will be able to train harder and longer for huge muscle gains. Support all your major strength gains & endurance with Primal Pump. Primal Pump will deliver a instant anabolic blood rush to your vascular system for the ultimate NO pump that is sustained by its extended released driver! Improve strength, endurance and speed with Primal Pump's advanced NO Matrix.