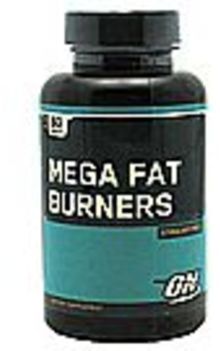 Optimum Nutrition Mega Fat Burners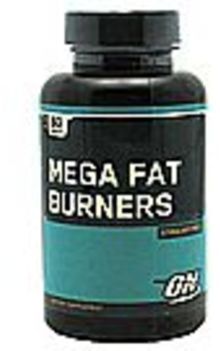 Optimum Nutrition Mega Fat Burners
Mega Fat Burner Features:
Time-Tested STIMULANT-FREE Weight Management Supplement
Synergistic Blend of Chromium Picolinate, L-Carnitine, and Garcinia Extract
Choline and Inositol
24% of the Daily Value for Calcium
Convenient 2-Tablet Serving Size
Optimum Nutrition's Mega Fat Burner is a powerful, yet economical fat metabolizing formula. 500mg of Citrimax helps to control your appetite and better utilize the foods you eat. Mega Fat Burners also contains L-Carnitine, Choline and Inositol, which help support the breakdown, transportation and metabolizing of fat into energy. Get more out of your exercise regime with Mega Fat Burner!*
Mega Fat Burner is perfect for those who want to burn fat fast, without using stimulants. If you are sensitive to caffeine or other stimulants, Mega Fat Burner is for you!