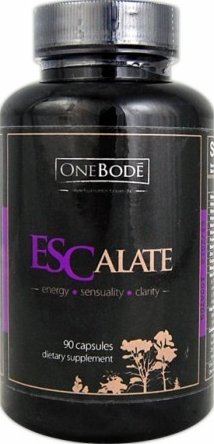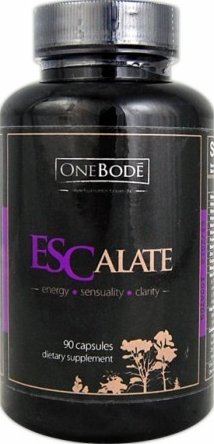 Unlock the potential of your mind and body with ESCalate™, a new whole-health supplemental formula from OneBode.* The highly absorbable ESCalate formula has been suggested to promote the following benefits:
Improved energy levels.*
Clarity and memory.*
Increased sense awareness - and sensuality.*
ESCalate can give your life what it really needs: YOU.
ESCalate is does not contain high-stimulation caffeine ingredients that may actually create new, long-term deficiencies in your body.* Instead, ESCalate provides support through specific nutrients your body needs to address mental, physical and sensual fatigue.* These vital nutrients may become deficient due to common life stressors.* Replenishing them is how ESCalate works.*