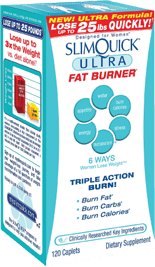 NXLabs SlimQuick Ultra Fat Burner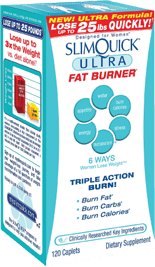 NXLabs SlimQuick Ultra Fat Burner
Product Label
FAT BURNER &

SLIMQUICK HELPS

Increase Metabolism
Reduce Appetite
Boost Energy
Reduce Excess Water
Support Stress
Reduce Hormones

6 ways Women Lose Weight

Designed Specifically for Women

Since 2005, SLIMQUICK has sold more than 10 million bottles of its powerful weight-loss formulas! Why? because it works... fast! SLIMQUICK is the leader in female weight loss because it's designed formulated to overcome the 6 physiological barries women face when losing weight.