Warning: This product is not currently available at any store.
Click the button above and PricePlow will email you when the first store has it in stock!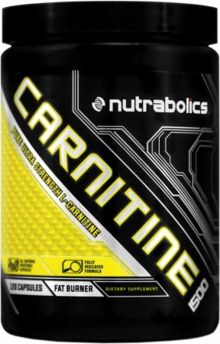 *Designed to:
Support
Training*
Help Prevent
Fat Storage*
Increase Fatty
Acid Utilization*
BUILD AN ULTRA-LEAN PHYSIQUE
This powerful amino acid is scientifically designed to maximize the utilization of fatty acids as an energy source, reduce your body's tendency to store fat, and work to improve musculardefinition. * Get ready to harness your untapped potential with the figure-sculpting power of L-Carnitine 1000
ACCELERATE FATTY ACID
UPTAKE & FAT-BURNING
One of the primary functions of the L-Carnitine amino acid is to support your body to metabolize fat.* It achieves this by carrying fatty acids from the bloodstream to the mitochondria of your cells to be used as fuel - while carrying wasteproducts out.
L-CARNITINE 1000 works to support thisprocess by ensuring that your body has surplus levels of L-Carnitine to help ensure that your body maximizes itsperformance and usage of fat as energy.
SUPPORT REDUCED FAT STORAGE
A major concern with athletes trying to lean up is that their body is storing fat faster than they can burn it off. This is especially true for individuals who focus on anaerobic exercise (like weight lifting), which utilizes carbohydrates and theglycogen system as its primary energy source.
By working to rev up your body's ability to utilize fatty acids, L-CARNITINE 1000 is designed to help block your body from ever storing fat in the first place andprevent the buildup of fat deposits, no matter how you train.*