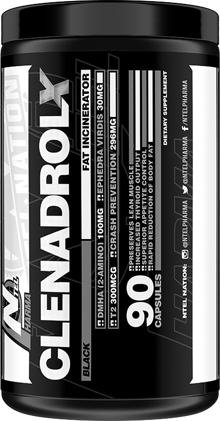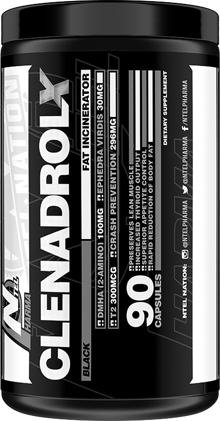 Read the most in-depth information in our new NTel Pharma Clenadrol X blog post! This is an extraordinarily well-rounded fat burner with a great stimulant blend for appetite suppression, thyroid enhancement, and even an anti-crash matrix!
Ntel Pharma Clenadrol X
Intel Pharma Clenadrol X is a powerful fast acting fat burner that gets your thyroid working in your favor. Intel Pharma has included T2 (3,5-Diiodo-L-Thyronine) into Clenadrol X. This ingredient increases the RMR (the rate at which your body burns calories while you rest) and reduces body weight without undesirable side effects. Tried and true ingredients are added to T2 to make Cleandrol X an amazing product that will incinerate fat without burning muscle!

Benefits of Clenadrol X:

- Rapid Weight Loss
- Intense Energy
- Appetite Control
- Lean Muscle Preservation

Directions: Begin with 1 capsule of Intel Pharma Clenadrol X daily with water. After 2 weeks, you may take 1 capsule twice daily, with water. Do not consume after 3PM.
These statements have not been evaluated by the Food and Drug Administration. This product is not intended to diagnose, treat, cure, or prevent any disease.