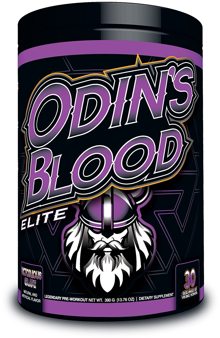 Norsepower Supplements Odin's Blood Elite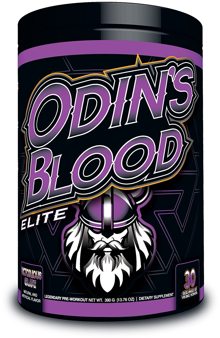 Norsepower Supplements Odin's Blood Elite
2 Forms of pump inducing Citrulline - 2000mg of Citrulline Malate - For immediate armor busting and muscle engorging pumps. 2000mg of pure Citrulline - Will extend your pumps during your battle with the cold iron and will last long after while you're celebrating your epic victory.

2500mg of Creatine Monohydrate - Delivers strength that will have mere mortals running for cover.

2000mg of Taurine - Dial in your focus with a majestic dose of this potent amino acid and feel your muscles contract harder than ever before.

500mg of Agmatine Sulfate - Your veins and vessels will expand for the most majestic pumps of your mortal life all while enhancing cognitive performance.

300mg Caffeine - An epic amount of the most proven and researched stimulant in all the realms. Ride the lighting Mortal.
More