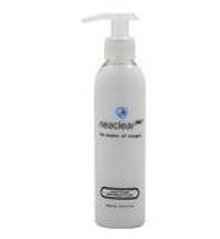 Neaclear Liquid Oxygen Hand Repair Cream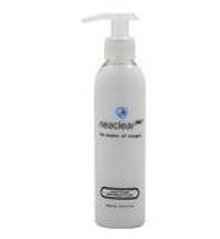 Neaclear Liquid Oxygen Hand Repair Cream
Liquid Oxygen Hand Repair Cream Description from NEACLEAR
Neaclear PLUS presents Liquid Oxygen Hand Repair Cream.

Hands (often exposed to heat, cold, dirt, & harsh detergents) are one of the first areas of the body to show aging. Keep yours soft and smooth with this super emollient cream. It gently softens the hands with rapidly penetrating moisture. Naturally hypoallergenic, it is no wonder this is one of our most popular products!

Fortified with vitamin E to protect against aging, along with power packed oxygen, it helps preserve the youthful look of skin. The result is that even the driest, weather-aged hands start feeling soft and supple again. It is water-resistant so it effectively protects the hands from daily stressors.

Treat your hands to the intense revitalizing benefits of this unique product. This revolutionary cream delivers effective relief for dry, chapped hands. It is concentrated so that only a small amount instantly leaves dry hands noticeably softer and smoother after just one application. Used daily, it helps prevent dry, chapped skin - even under the harshest of conditions.

This formula is ideal for use in all environments and with all skin types. It is enriched with pure, natural ingredients to cleanse, moisturize, and gently care for your family's hands. The difference is immediately obvious. The nourishment lasts for hours. It is strongly recommended by hand surgeons, plastic surgeons, and dermatologists.

We have also enhanced this product with Vitamins A & D (to replenish these nutrients which are lost to the harsh and sometimes toxic conditions we expose our skin to everyday), Vitamin C & E (two of the most effective anti-aging treatments for your skin) and Aloe Vera (to soothe your skin while you use). Vitamin A aids in cell function and keeps the skin healthy, clear, and infection resistant. Vitamin D helps to protect the cellular membrane from free radical damage. Vitamin C inhibits sun damage caused by harmful UVA and UVB rays.
Ingredients:
Oxygenated Purified Water, Extract of Aloe Vera, Kelp, Sea Weed, Juniper and Burdock Root, Glycerin, Cetyl Alcohol, Propylene Glycol, Lanolin, Glycol Stearate, Stearalkonium Chloride, Sodium Lauryl Sulfate, Polysorbate 20, Polysorbate 80, Hemp Oil, Flax Seed Oil, Coconut Oil, Covera Gel, Allantoin, Panthenol, Vitamins A & D, Vitamin C, Vitamin E, Soy Protein, Dimethicone Copolyol, DMDM Hydantoin, Benzophenone 3, Hydrogen Peroxide.
Manufacturer's Directions
Follow the advice of your physician or skin care professional. smooth on hands 2-4 times daily. massage in cream until fully absorbed. may also be used on elbows, knees and any other severely dry areas. avoid eye contact. in case of eye contact, flush with water.
Manufacturer's Disclaimer
For external use only. keep out of reach of children. if irritation or allergic reaction occurs, discontinue use and contact a physician right away. avoid contact with eyes and mucous membranes.