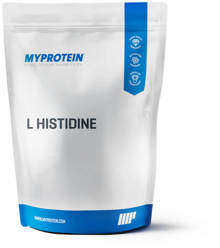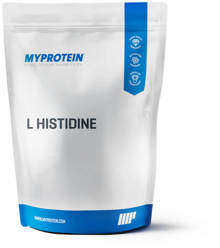 What is L-Histidine?
L Histidine is an amino acid that the body cannot produce itself, and is therefore required from food or as a dietary supplement.
Benefits of L-Histidine
Each serving contains 100% L-Histidine, one of the essential amino acids, needed for a variety of reasons, including the production of histamine. Histidine is required by the body to produce a number of other enzymes including Gastrin.
Who is L-Histidine suitable for?
L Histidine is an essential amino acid, it is not produced naturally in the body, and must be absorbed from foods. It can be found in meat, fish, and dairy products in small amounts. Vegetarians in particular will need to take a supplement that includes L Histidine, as they will struggle to get the correct amount from a diet that is low in meats.