Quick Links to Best Prices Price History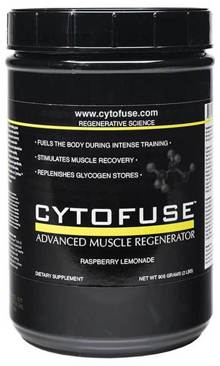 Myonova Cytofuse 2 Lbs
Myonova is a powerful post workout supplement that contains specifically dosed ingredients to promote proper post workout recovery and muscle repair. this post workout protein supplement helps with repairing broken down muscle tissue and triggers proper protein synthesis. Cytofuse is Formulated with all of the naturally-occurring growth factors and bioactive peptides.
---
Highlights:
Contains No Lactose

Complies with NCAA Rules
---
Benefits:
Fuels the body during intense training.
Stimulates muscle recovery.
Replenishes glycogen stores.
Contains NO lactose.
Complies with NCAA rules.
---
Directions:
Add 2 scoops to 8-12 ounces of water and consume post workout. Add or subtract fluid volume to adjust for desired taste and consistency. For those needing higher serving sizes add 4 ounces of water with additional scoop.
---
Ingredients:
Serving Size75Grams(2scoops)
Servings Per Container12
Amount Per Serving  
Calories           297     
Calories From Fat       5         
Total Fat          0.5      
Saturated Fat  0g       
Trans Fat         0g       
Cholesterol      0mg    
Sodium            125mg
Potassium        35mg  
Total Carbohydrate     52g     
Sugars 20g     
Dietary Fiber   0g       
Protein 21g     
Other Ingredients
Pure Undenatured Ceramic Microfiltered Low Temperature Processed Whey Protein Isolate, Glucose Polymers, Maltodextrin, Dextrose Monohydrate, Natural And Artificial Flavor, Natural And Artificial Color, Acesulfame Potassium, Soy Lecithin, Sucralose
Note: Proteins derived from milk. Soy lecithin used only as a manufacturing aid in the production of whey protien.
Cytofuse Warnings & Side Effects: Do not use this product for weight loss, or if youi have been diagnosed or treated for any disease such as diabetes, high blood pressure, or if you are pregnant, nursing, or taking any medication. Always consult with your physician before embarking on any nutritional supplement or exercise regimen.