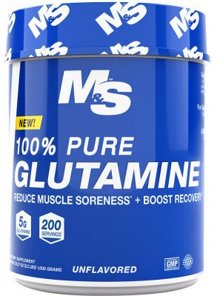 Muscle and Strength 100% Pure Glutamine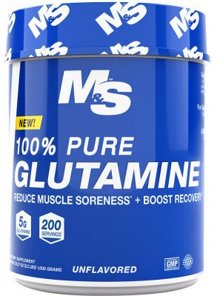 Muscle and Strength 100% Pure Glutamine
MUSCLE & STRENGTH 100% PURE GLUTAMINE
Muscle & Strength 100% Pure Glutamine is a pharmaceutical-grade micronized glutamine powder designed to support any fitness, strength training or muscle building program. The free-form amino acid L-Glutamine is the single most abundant amino acid present in skeletal muscle. Muscle tissue is especially high in glutamine, making it extremely important for muscle metabolism. During intense workouts muscle tissue can lose up to 50% of their glutamine stores.
INSIDE EVERY SCOOP
Muscle & Strength Nutrition 100% Pure Glutamine is completely tasteless and micronized for effortless mixing in almost any liquid. Our formula contains only 100% pure glutamine and is completely free of fillers, colors and dyes. Each tub contains 200 servings making it one of the best value glutamine products available.*
Muscle & Strength products offer unsurpassed quality, performance and affordability. Each product is rigorously tested for purity and potency. We offer a full money-back guarantee if you're not completely satisfied.