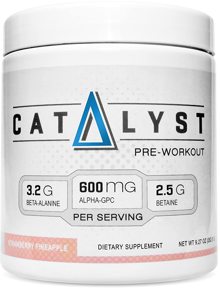 Momentum Nutrition Catalyst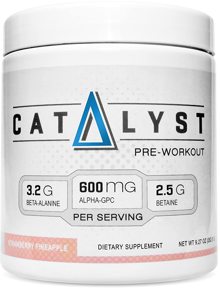 Momentum Nutrition Catalyst
100% Research-Backed, Clinically Dosed. Catalyst contains only effective ingredients, dosed according to clinical standards.

NO Proprietary Blend. Fully transparent Supplement Facts Panel so you know not only WHAT you're getting but HOW MUCH of it you're getting.

No Artificial Dyes, Sugar, Calories, Fillers, or Junk. Catalyst contains no unnecessary ingredients and/or additives. You're getting everything you need and nothing that you don't.

Increased Strength, Endurance, Focus, Energy, Recovery between sets.

No Crash: Catalyst will provide a noticeable increase in energy/focus without over-doing it.
More