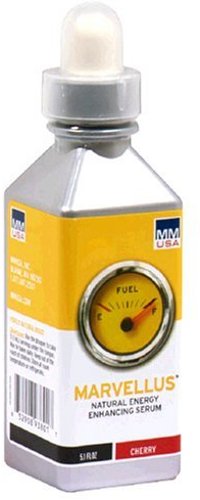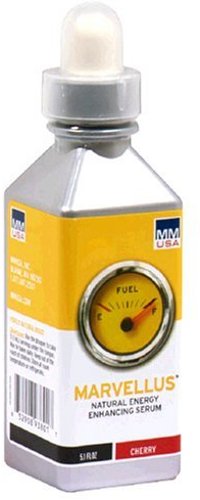 Muscle Marketing USA has announced the launch of MARVELLUS, the first product in a new line of serums formulated with 100% natural ingredients.
SEIZE THE MOMENT
You live for now. Now is when life happens. The minute you achieve your goal. The split second you reach your personal best. Even the instant you lose. And the moment you decide never to lose again. Bitter or sweet, the now is what you live for. And it´s why Marvellus was created. Marvellus is a 100% pure and natural body fuel that delivers energy.* Now.* The energy you need now to make a difference to your day.* In work, in sport, in everything you do. Marvellus is easy to take, quickly absorbed and provides a natural boost.* Right when you need it.* Get the energy you want, and seize this moment and every moment.*
"We´ve taken a holistic approach with Marvellus," stated Dr. Amir Zeibak, Founder and CEO, "We´ve invented an all natural solution to the worldwide energy crisis. Now men and women can confidently enhance their physical performance with a safe supplement that delivers energy without the lingering worry of side effects.*"
The Marvellus formula is the result of 5 years of research and consultation by the MMUSA Advanced Science Group and has been created to provide an optimal blend of nutrients and cofactors in a 100% water soluble formula. Launched in the bold, new look package design recently introduced worldwide by MMUSA, Marvellus contains ingredients that promote the accelerated assimilation of key nutrients into active muscle cells to effectively facilitate Krebs Cycle energy production.*
"It´s all about making the most efficient use of the time we all spend in exercise, workouts and our busy, active lives. Who wants to feel tired?" commented Dr. Zeibak, "The higher your energy level the better you feel and the more you can accomplish. Marvellus fills the universal need to get more out of life.*"
Pleasantly fruit-flavored, it is packaged in convenient 30 dosage bottles complete with dropper dispenser.
MMUSA, Inc. is a nine-year-old research and supplement manufacturer that markets a full range of Serums, Gels and Sport Drinks for endurance & power athletes and fitness enthusiasts of both sexes. MMUSA products are widely available in North America, South America, Latin America, Europe, Asia, Australia, New Zealand and South Africa. All products are manufactured exclusively at MMUSA facilities in the USA.