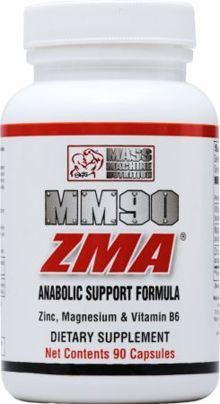 Mass Machine Nutrition MM90 ZMA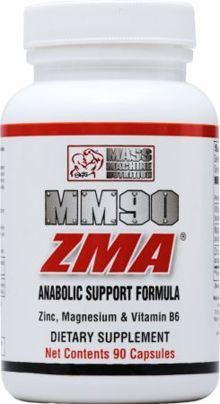 Mass Machine Nutrition MM90 ZMA
SUPPORT TESTOSTERONE & MUSCLE STRENGTH*
BOOST MUSCLE STRENGTH*
INCREASE MUSCLE STAMINA*
SUPPORT FREE-TESTOSTERONE*
MM90 ZMA
ZMA is a unique combination of highly bioavailable forms of zinc and magnesium plus vitamin B6. ZMA was designed for enhanced absorption of these nutrients and to accelerate recovery from exercise.*
Mass Machine Nutrition MM90 ZMA is an all-natural dietary supplement clinically suggested to promote deep and restful sleep which is important for maximizing recovery and tissue repair.*
RECOVERY AT ITS BEST
The synergistic combination of Zinc Monomethionine Aspartate, Magnesium Aspartate, and Vitamin B6 may help support anabolic hormone levels, muscle strength, and muscle growth all while promoting restful sleep.*
PURE QUALITY
Mass Machine Nutrition MM90 ZMA is the authentic, highest-quality, and patent-approved ZMA. Mass Machine Nutrition would never "water down" your ZMA or any other supplement with cheap imitation knock-off ingredients. Mass Machine Nutrition would never settle for anything less than the very best ingredients—and nether should you!
WANT TO KNOW MORE?
...Check out
The Video
STAY UP-TO-DATE!
TRAINING
|
NUTRITION
|
MOTIVATION
|
SUPPLEMENTS
Do you have a question about training, nutrition, motivation, or supplements? Get them answered by Skip La Cour himself in his Skip La Cour Mass Machine Training" thread in the Forum section. CLICK HERE! You can also learn from the questions asked by others and from the articles, videos, podcasts, training routines, diets, and more posted on a continual basis.
You want to know more about Skip La Cour, Mass Machine Nutrition, what you need to know about proprietary blends, and how to make the most out of your supplement investment?
...Check out
The Video